Your Local Full-Service Heating and Cooling Company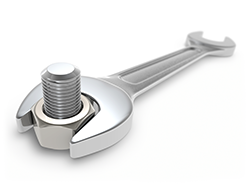 Tune-ups/Services/Maintenance
When you need to keep your heating and air conditioning equipment running smoothly, Valley Oil is the company to call.
Our trained service technicians are standing by to handle all necessary HVAC system repairs, maintenance and service. Every member of our service department has spent years learning and working on different systems, just so they can fix your heating equipment quickly – the first time we come by!
We work on all HVAC equipment:
Bioheat® Fuel/Oil heating systems
Natural Gas heating systems
Central Air Conditioning
Heat Pumps
Mini-Splits
Smart Thermostats, including Nest and Honeywell Lyric
Boilers, furnaces, water heaters, condensers, gauges, tanks, burners, and more – there's no part of your heating or cooling system that we can't fix!
Save big on tune-ups and service with a Valley Oil Comfort Plan.
No heat/no hot water emergency service is provided 24-hours a day.
Most important for reliable, no-hassle, energy efficient home comfort is an annual system tune-up. You get an annual physical. Your car gets an annual tune-up. Your heating and cooling systems need annual check-ups as well. Tune-ups provide several benefits, including:
More reliable performance: we thoroughly inspect your boiler or furnace, connections, filters, gauges and more to identify and repair common issues which, if left unchecked, could have caused a no-heat situation later on
Reduced fuel use: your heating system will use less fuel to provide the same level of comfort
Lower heating costs: the higher efficiency of your heating system helps you lower your annual fuel bills
Become a customer today!
Call (609) 466-0015